How to Fix Windows Upgrade Error 0x8007042B – 0x3000D
by Alan Pfahler on August 24, 2023
---
When performing an upgrade that involves a huge jump between two versions, you may receive Windows 10 Upgrade Error 0x8007042B - 0x3000D. The full error might read:
We couldn't install Windows 10
We've set your PC back to the way it was right before you started installing Windows 10.

0x8007042B - 0x3000D
The Installation failed during SECOND_BOOT phase with an error during MIGRATE_DATA operation.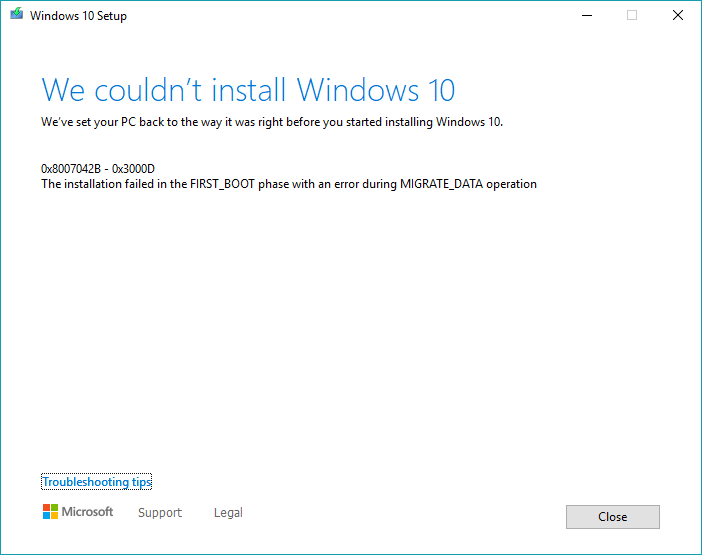 Solution 1: Perform a clean install of Windows 10 (Recommend)