How to fix OOBEAADV10 error
by Alan Pfahler on August 24, 2023
---
Sometimes your device could end up with some weird errors. The OOBEAADV10 is definitely one of them.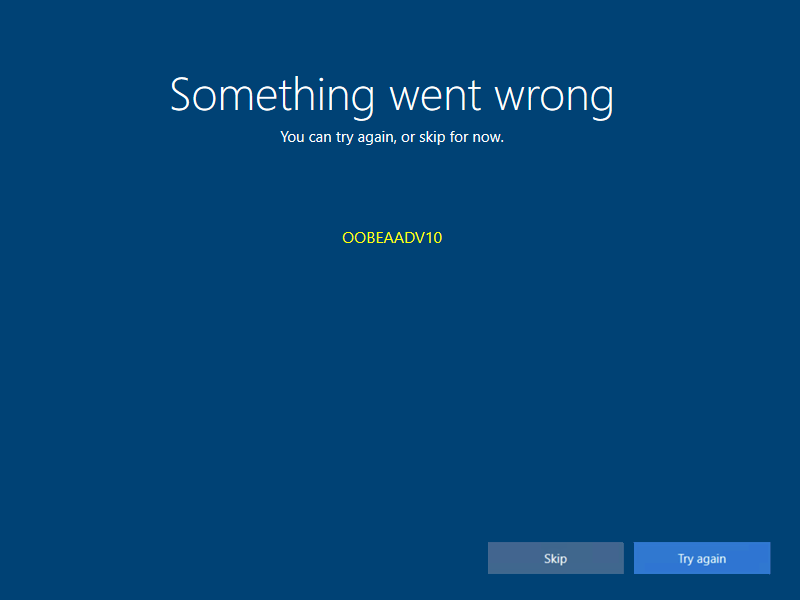 As shown above, it's only mentioning: "Something went wrong, you can try again, or skip for now." and of course the OOBEAADV10 error. It means that there was some sort of error while loading the Azure AD authentication page.
Fix OOBEAADV10 OOBE errors
Method 1:
To resolve this issue, disconnect from the Internet. After you've completed all the steps in the OOBE, reconnect to the Internet.
Method 2:
You can try again, or skip for now.